JazzyFunk, Moe Turk, Manos

All Because Of You
Date

02/02/2016

Label

Sine Nomine

Cat n.

SIN010

Year
Genre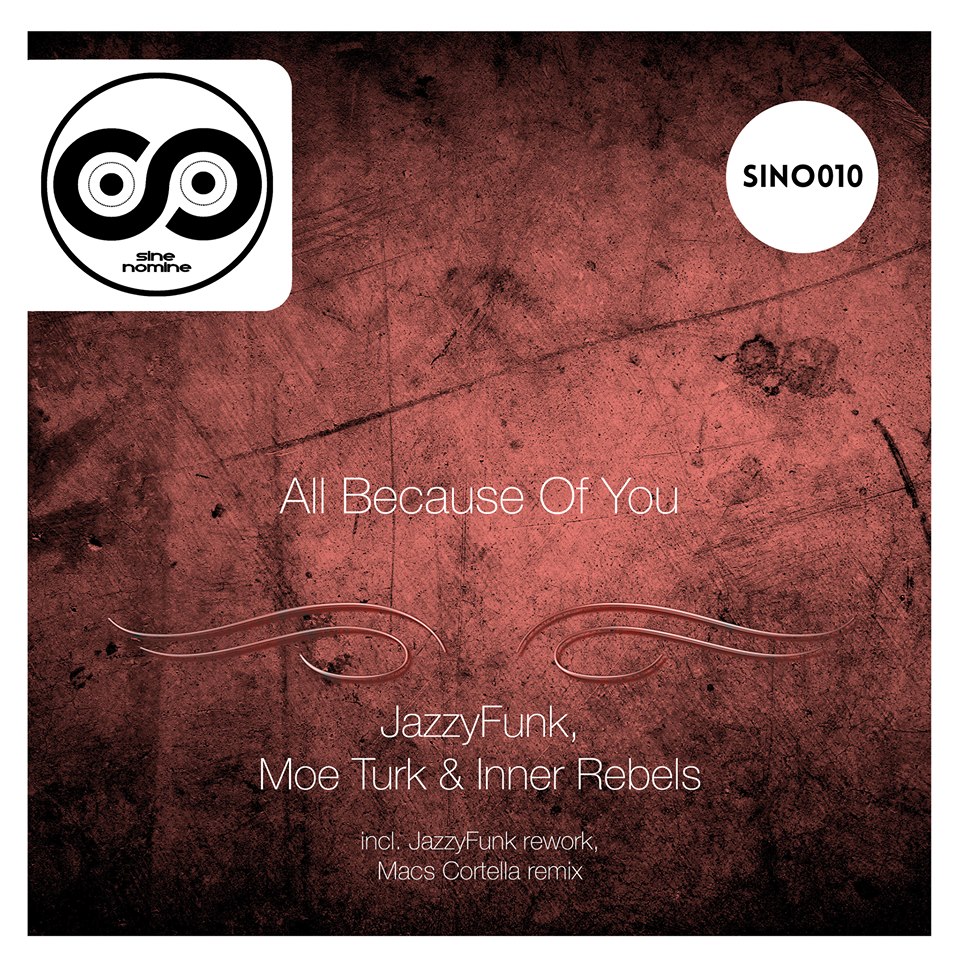 Tracklist
Details
Well known talented artists JazzyFunk, Moe Turk and Manos from Inner Rebels, gather up and makes a debut release on Sine Nomine Records. "All Because Of You" EP consists of 3 tracks, original and two remixes by the same JazzyFunk and Macs Cortella.
Majestic sounds together with strong and sexy vocals makes a top quality tracks. You will not be disappointed. Pure talent!
—————————————-­———————————-
• SNR Releases can be used by any YouTube user in their monetized content. After the upload please contact us for the whitelist.
If you use our music you MUST in the description of your video:
• Include the full title of the track. (Stating the music was provided by SNR)
e.x. JazzyFunk, Manos, Moe Turk – All Because Of You [Sine Nomine Records] • Credit the SNR and artist(s) of the track by including their social network links.
Sine Nomine Records
Facebook: goo.gl/XjSrmg
Soundcloud: goo.gl/B6JIAS
Beatport: goo.gl/e2BVOA
• Provide all music stores links (Spotify, Beatport, iTunes etc)
—————————————-­———————————-