Stage Rockers & JazzyFunk

City Lights
Date

29/03/2017

Label

Déepalma Records

Cat n.

DPLM000

Year
Genre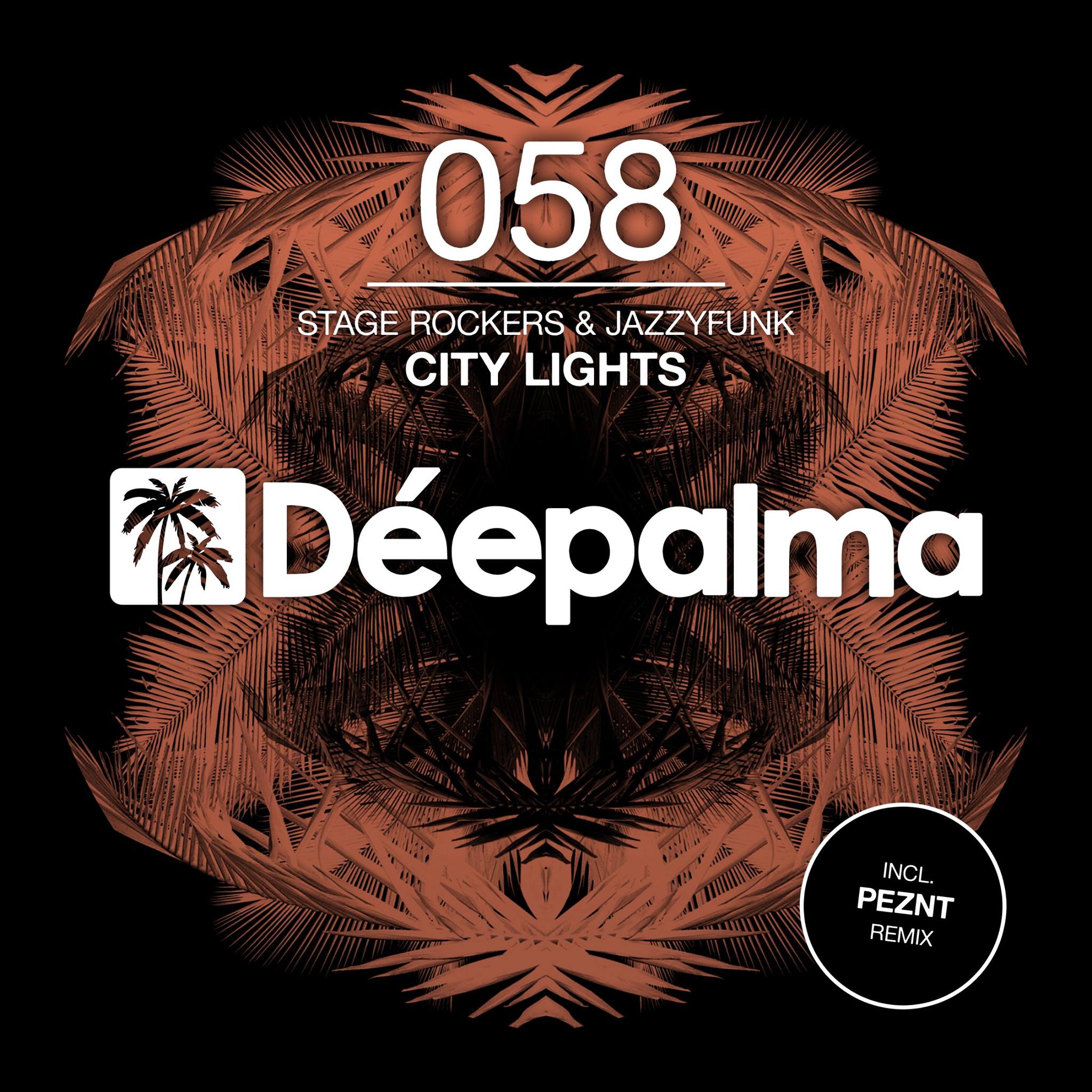 Tracklist
Details
Macs Cortella aka JazzyFunk team up with Stage Rockers from Ukraine to present their sultry new single "City Lights" featuring a classic house treatment from whizz kids PEZNT aka Tom 'Blacksoul' Pasanec and Mark De Line.
With several releases on the label across the past three years, JazzyFunk, who are known for their impressive live sessions – uniting live vocals, keyboards, electronic drums and sax – have become regulars on Déepalma Records. But also Stage Rockers already had their remarkable debut on the label, a collaboration with London based Giom namely Tetris, in parallel with releases on CUFF, LouLou or Bunny Tiger. The two pairs now come up with a joint venture crafting their new release "City Lights", an uplifting, sun-soaked vibe with a distinct blend of chilled vocal led house, arming deejays with Balearic soul for the beach clubs around the world.
Whilst the Original version is giving you the Deep laid-back Nu-Disco vibes, the remix side is covered with a more classic house interpretation from Croatian duo PEZNT aka Blacksoul and Mark De Line, who claim for themselves being "something like Village People but more village rather than people". Getting recognized by the scene through their latest offerings on labels like Toolroom, Full Intention Records or Nervous, stripped back vocal use and smooth, gentle chords make up their vital rendition of the track. Get into summer mood, this one's for the beach!
Stage Rockers & JazzyFunk "City Lights" drops on Déepalma Records on 31st March 2017 via Traxsource.