This is I feat. JazzyFunk

Who Are You?
Date

15/12/2014

Label

Sleazy Deep

Cat n.

SLEAZY056

Year
Genre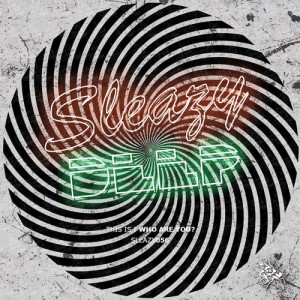 Tracklist
Details
Your ever consistent and favourite label, Sleazy Deep just keep on pushing on and the next release is from our Scottish super talent, This Is I. His debut EP entitled Who Are You? Features his Miami Sleaze Vol.2 hit What Do You Know featuring the sultry vocals from JazzyFunk and two new killer tracks! If you missed it the first time round What Do You Know is a summery vocal anthem with superb musicality throughout the build up, this is perfect warm up nu disco and deep house for the floors.
Next is Come See Me featuring the massive vocal talents of Kieran Fowkes better known for his massive hit with Him_Self_Her and Gone Too Long! Come See Me is a darker heads down deep house nu tech track with driving bass, keys and killer pads setting the perfect feeling for Kieran's amazing vocal setting the mood in this monster return to the scene, one word for this, HUGE! Next up showing the true diversity of This Is I comes POLO.
Big driving beats and cheeky vocal loops riding the opens with some great and thundering bass keys building the nu techy disco feel. The main hook which is almost UK bass sounding yet fusing oldschool hardcore style raps and many a different genre in this great track ready for the floors of today. To close the EP off we have got the amazing Afrobeat to put his stamp on What Do You Know and his remix delivers on so many levels! Lastly, Diynamic/Sleazy Deep artist Rafael Cerato has really come to form these past few months and now brings his Clapper Darkness Mix of Come See Me. This is the perfect Techno/Tech House end to a killer EP for us here. Rob Made's been supporting this driving Piano led tech house monster to great effect and the floors are lovin' it and we the introduction and opening up to our labels diversity. This Is dope, THIS IS ESSENTIAL!!!